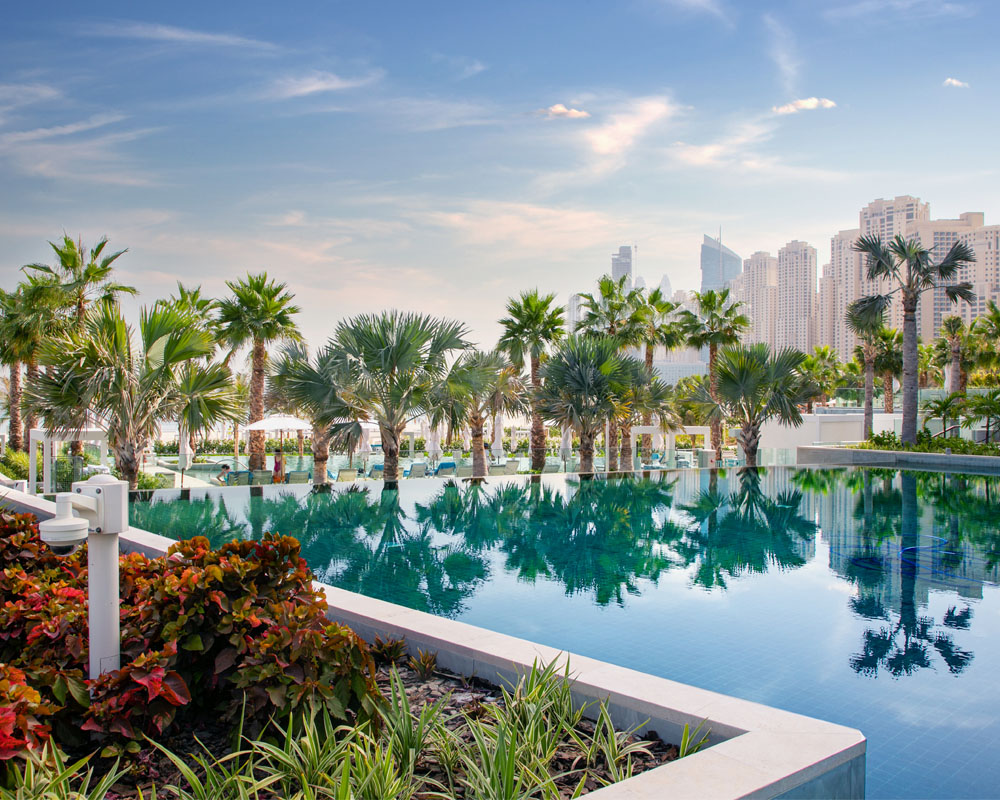 Embracing the aesthetic and acoustics of water in a landscape sets an unparalleled ambiance while creating focal points of interest and movement.
Water features can include sophisticated ponds and streams as well as unassuming gurglers and fountains.
Every bespoke water feature, is an opportunity to create a really one-of-a-kind piece of art. Desert Landscape constructs water features that are designed and makes a timeless addition to your home, using our own original ideas and totally unique materials.
Our team has created one-of-a-kind outdoor living spaces in Dubai and across UAE for homeowners of all demographics. We appreciate the beauty, harmony, and intricacy of transforming a little space into a unique representation of the homeowner's creative vision. Although visual appeal is important, Desert Landscape also recognizes the calming effect of water features and the warmth of adding covered structures into your outdoor living space.