From re-shaping a bunker through reconstructing a green to building a new 18-hole golf course on a greenfield site, our expertise, experience, and depth of resources is second to none.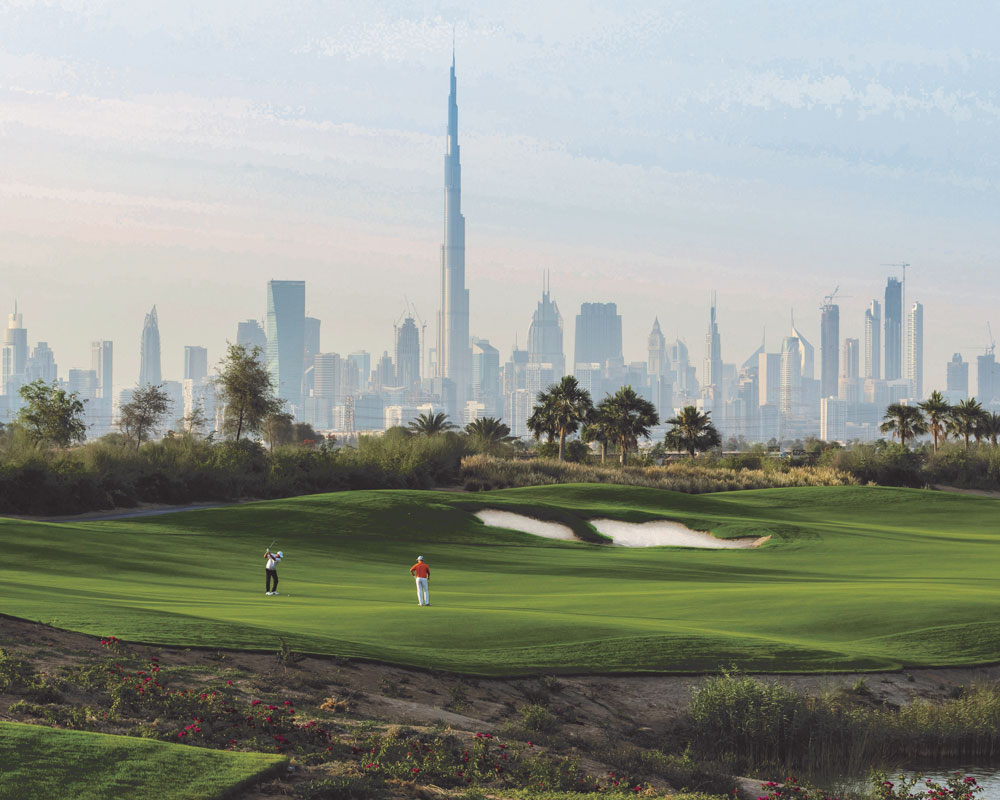 Desert Landscape offers a fully integrated golf course construction solution as well as golf maintenance and agronomy services. We are positioned to assume sole responsibility for every aspect of new course construction as well as the renovation and/or restoration of existing courses. No matter the location or size of the project we have the resources to complete the scope on time, within budget, and to a level that exceeds expectations.
We implement work of the highest quality to meet European Tour and US GA Tour standards. Our state-of-the art installation of irrigation systems combined with our expertise and strict attention to quality and detail ensures that the form, image and intent of the course is maintained over many years of use, remaining as impressive from the very first tee through to the eighteenth green.
We also offer Golf construction management services and can provide qualified and experienced personnel such as a construction manager, shapers, finishers and irrigation technicians at a basic monthly fee.
Our capabilities include: