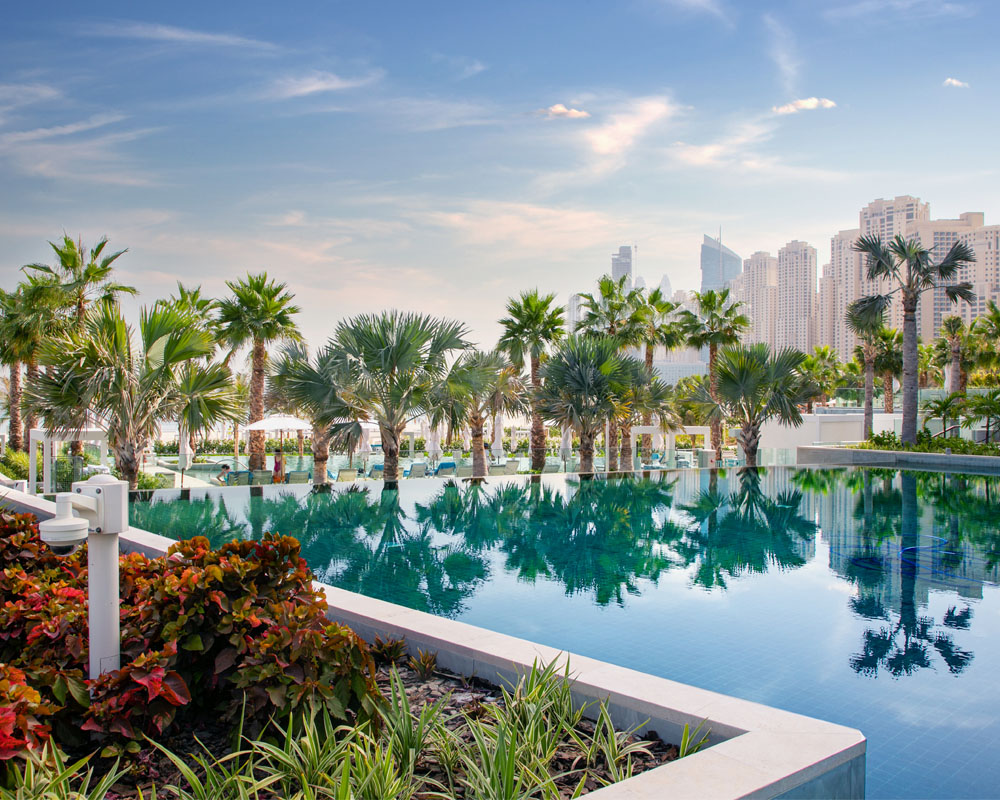 Swimming Pools and Water Features
Embracing the aesthetic and acoustics of water in a landscape sets an unparalleled ambiance while creating focal points of interest and movement.
Water features can include sophisticated ponds and streams as well as unassuming gurglers and fountains.
As the leading water specialist contractor in the UAE, We provides comprehensive landscape solutions from concept design to construction and maintenance that includes swimming pools, water features, hard & soft landscaping, timber works, theming & pottery, refurbishment & concrete repair and trading.
Collectively, our senior management have clocked over a 100 years' experience in related fields and are able to deliver bespoke solutions tailored to suit your needs to the highest stands.
Every bespoke water feature, is an opportunity to create a really one-of-a-kind piece of art. Desert Landscape constructs water features that are designed and makes a timeless addition to your home, using our own original ideas and totally unique materials.
Our team has created one-of-a-kind outdoor living spaces like swimming pools and water features in Dubai and across UAE for homeowners of all demographics. We appreciate the beauty, harmony, and intricacy of transforming a little space into a unique representation of the homeowner's creative vision. Although visual appeal is important, Desert Landscape also recognizes the calming effect of water features and the warmth of adding covered structures into your outdoor living space.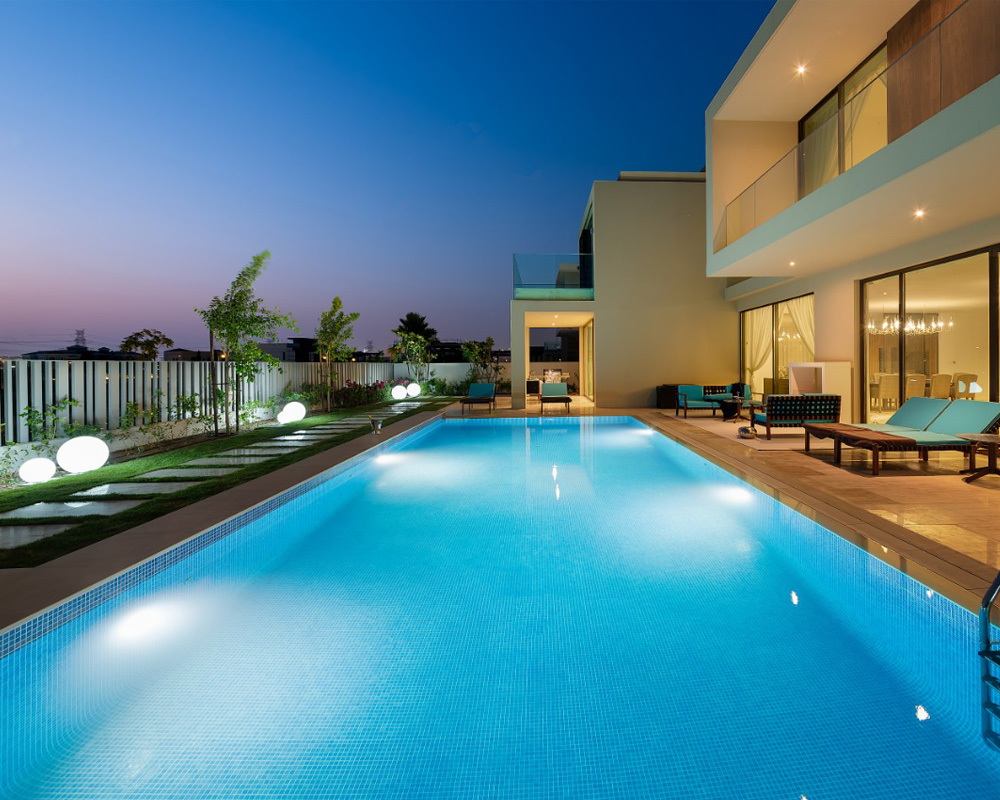 We have set our goals high; it is our mission to become the foremost choice for specialist sub-contracting & maintenance services in the MENA region.
By offering everything under one roof  and under one leadership group, we are able to provide the highest quality services at a competitive price and a timely manner, which leads to our most important mission: the ultimate and uncompromised satisfaction of our clients.
This vision begins at the top, and ends with every one of our employees who embody our spirit and commitment to serving the market with honor and distinction.
"To accomplish great things, we must not only act, but also dream, not only plan, but also believe.